01 February 2023
Behind the wheel with Tim
We caught up with Tim from Proactive Drive to hear about his advice on educating young drivers to be road ready.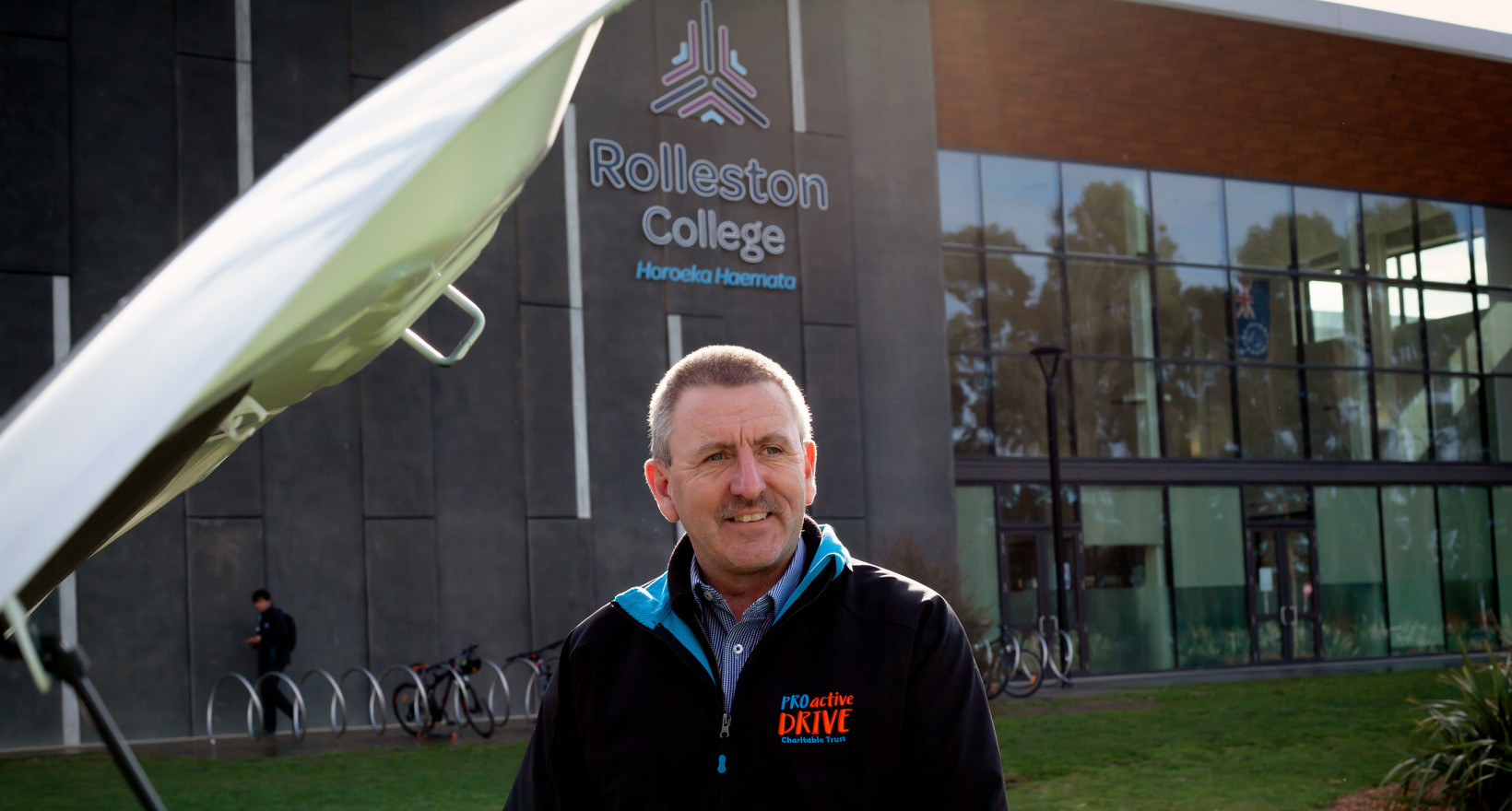 For many young drivers, finding the right instructor is key to their learning journey. We know Drive Community is made up of heaps of passionate instructors across the country, so we sat down with Tim Hartnell to see what makes him tick.
Tim began his career as a police officer, and for the last 6 years he has been a Programme Manager with Proactive Drive, a community trust in Ōtautahi Christchurch.
How did you get into being a driving instructor?
I spent 12 years in the police as a rural officer doing crash investigation. I've been on the end of things when it all goes wrong, having to knock on the door far too many times. When I left, I wanted to find another job that had a bit of heart in it. Proactive Drive is a charitable trust that works with all sorts of drivers from all sorts of communities – we're about creating better, safer drivers for life.
When I first started, I was given the challenge to go out and see where the need was in the community. We've now got six full time driving instructors on the road. And we've got two mentoring programmes happening in the rural district. Seeing our impact within the community has been huge, it's what keeps me going.
How do you enable safe young drivers?
With driving, I believe it's 20% skill, 80% attitude. So we're teaching the attitudes before they get in the car. The skills are the 'what', but the attitudes are the 'how' and 'why'.
The main attitude is around who has control – the driver does, and they hold a lot of responsibility. It's about shifting the concern about everybody else on the road into feeling empowered, being aware and in control.
What is your top tip for other driving instructors?
My biggest tip is teaching and encouraging a 12-second scan. I reckon the average Kiwi drives in crisis mode all the time, because they're scanning around four or five seconds ahead. When they become aware of a hazard, the situation quickly becomes a reactive crisis, and they're continually driving in that mode.
As soon as you get out to the 12-second scanning, you have so much more time and space, and it becomes a relaxed form of driving. You're able to respond, rather than react. It reduces fatigue and near misses, and it's a much more mindful way of driving.
Why is your role challenging, and why is it rewarding?
Getting people to turn up is the challenging part. Whether it's at the beginning because they struggle with anxiety, disability or blocks with driving, or further down the line when they plateau with their skills. That's challenging, getting them to progress and stay motivated, to keep them moving along.
It's super rewarding when you take them right through to passing their licence. Seeing students succeed is awesome. You get the odd few that come back years later and tell you what a difference it's made to their life. We're not just giving them a licence, we're giving them a lifestyle. We're giving them the ability to actually be part of the community.
How do you use the Drive resources yourself?
I think the videos are great. I won't teach any of my drivers how to parallel park unless they've watched the reverse parallel park video. It spells it out well, and it enables them to understand what they're doing before they start.
Reverse parallel parking instructions
We also use bits and pieces out of the Drive Community Toolkit – particularly the card games. They're a good tool to use because drivers play a game and enjoy it, but they don't realise that they're learning at the same time.