28 February 2023
Vehicle safety check up
Picking a safe car makes a huge difference in reducing the risk of injury during a crash. Here's what to tell your students to look out for.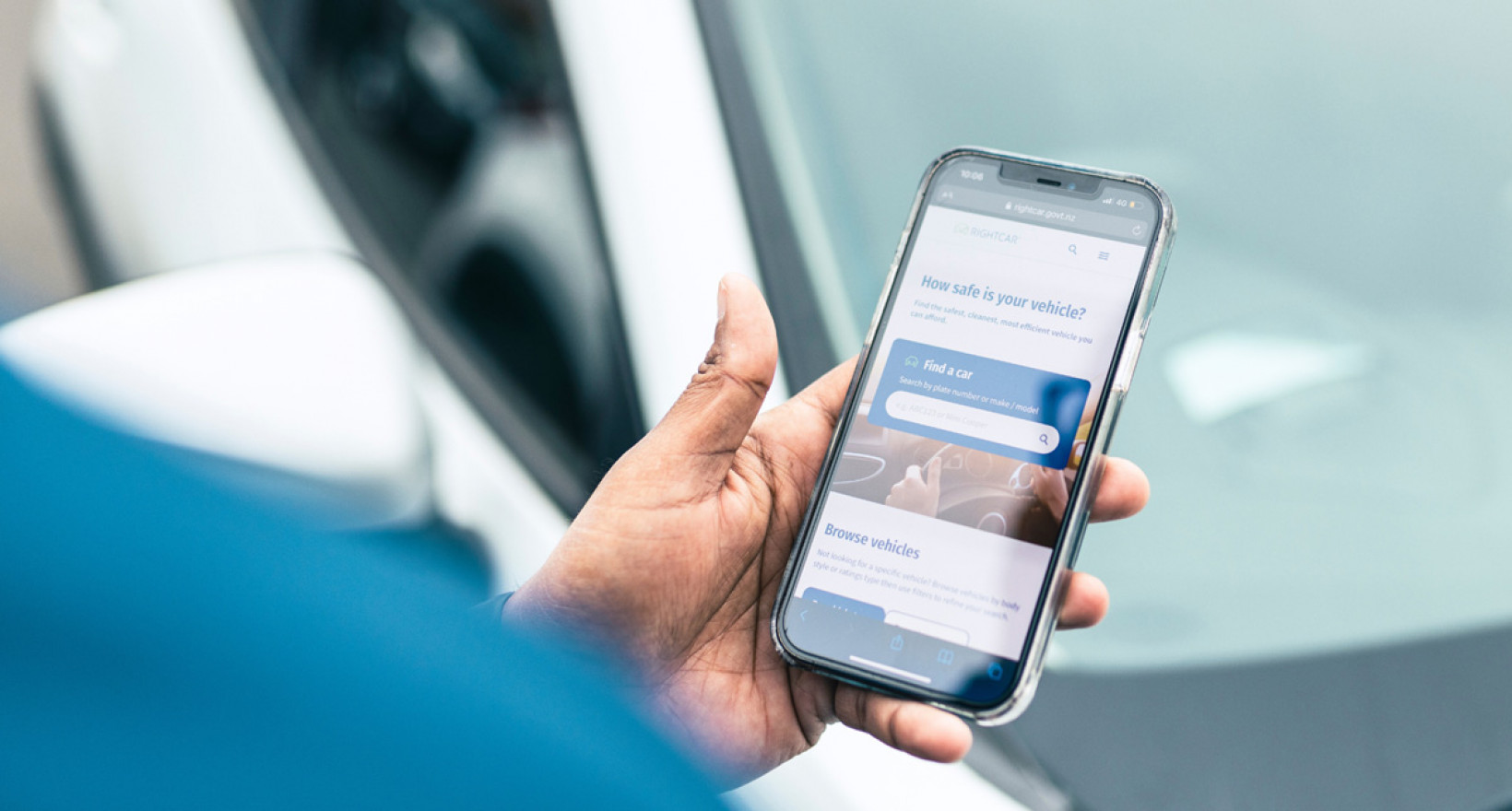 The Rightcar website has recently been updated with the latest safety ratings for light vehicles in New Zealand – based on analysis of the most recent crash data.
According to Senior Road Safety Manager for Waka Kotahi, Fabian Marsh "The numbers are clear, the higher the safety rating the more likely you are to survive in a crash". In addition, vehicles with lots of crash avoidance features such as electronic stability control and autonomous emergency brakes can reduce the risk of crashes occurring at all. We have pulled together some guidance on what to look out for.
Rightcar website – rightcar.govt.nz
How vehicle ratings are determined
Vehicle safety ratings are determined by the vehicle's ability to protect its occupants in the event of a crash. The safety of a vehicle depends on several important factors, including the design of the vehicle's body and structure, its crash protection features such as crumple zones and airbags, and the presence of any additional crash avoidance features such as electronic stability control or lane keep assist. While a new vehicle's safety rating is based on rigorous laboratory crash tests, most vehicle's in New Zealand are used vehicles – with safety ratings based on real world crash data that shows how well they protect their occupants compared to all other vehicles on the road.
What to look for when assessing a vehicle's safety
Safety ratings are the best indication of a vehicle's performance in a crash. They measure how well it protects its occupants and can also consider those it crashes into. This is the 'overall safety rating' you'll see via Rightcar. Almost every vehicle has a safety rating from 1 to 5 stars. Vehicles with 4 and 5 stars are the safest, while 1- and 2-star vehicles provide less protection in a crash.
It is also important to consider what crash avoidance features a vehicle has, as these can help prevent a crash happening in the first place. If your students are comparing two vehicles with the same star safety rating, look for the vehicle with more crash protection and more crash avoidance features.
Crash avoidance features to look for:
Anti-lock brakes – They can help reduce the risk of a crash or skidding in dangerous driving conditions by preventing the wheels from locking up during braking.
Electronic stability control – This can reduce the chance of a crash occurring by over 30% by helping vehicles maintain stability and control while turning.
Other crash avoidance features include: lane keep assist, autonomous emergency braking, blind spot monitoring and rear collision alert.
Crash protection features to look for:
The best crash protection features are the vehicle's structure and design, such as the steel used and its crumple zones. This is why safety ratings are so important – as it's difficult for people to assess these things themselves.
Airbags provide protection to the vehicle's occupants in the event of a crash, and can help reduce the severity of any resulting injuries, but cannot be relied on alone.
Seatbelts are essential for keeping vehicle occupants secure in their seats and reducing the risk of injury in a crash.
Other crash protection features include: seatbelt pre-tensioners, child seat anchors and active head restraints.
Safety ratings change over time
A vehicle's safety rating can be influenced by:
how long the vehicle has been in the market and driven on the road
crash data collected for the vehicle
vehicle technology and safety standards generally improving each year.
All of these things change over time, which means your vehicle safety rating changes too.
A more detailed explanation is available on the Rightcar website.
How safety ratings change over time
The safest vehicle they can afford
A young driver's vehicle plays a major role in keeping them safe on the road. We recommend they aim to buy the safest vehicle they can afford. The quickest and easiest way to make that assessment is by checking the safety rating. Start the conversation with your students by visiting Rightcar to check the latest rating for vehicles registered in New Zealand.
Professional pre-purchase inspections are also encouraged. More great tips and checklists are available online.